Child Custody Investigations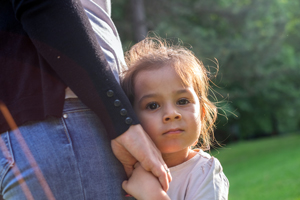 Child custody investigations are extremely important because they deal with the welfare of a child. Our trained private investigators for child custody can help you determine the safety and wellbeing of a child in your life.
Unfortunately, the process of getting divorced impacts children and many times people find themselves in the position of needing to protect their children from their former spouse and the people he or she may have around the children. If you are in this situation turn to a private investigator for child custody to get the help you need.
There are many aspects of child custody investigations to consider, including:
Who is taking care of the children? Are they really with the parent or being dropped off or watched by others?
Are they being neglected or abused?
Who is around the children? Could they be sex offenders, addicts, or criminals?
Where are they going? What activities are they partaking in?
Are supervised visits needed?
These are all questions that our private investigators for child custody can answer for you.
Child Custody Investigation Methods
A child custody investigator may use a number of investigative techniques to determine what happens when a parent is with the child. Investigations can reveal whether a parent or guardian is driving safely, staying in safe areas, and monitoring the child properly in public areas. Our private investigators for child custody also use different investigative techniques to determine home life, supervision, and who and what type of people come and go from the residence where the child is being cared for. There is also the option of personal investigations, which gather references on the person who has custody or partial custody of the child.
Contact us for a free, confidential consultation ›
---
Read more from our blog: